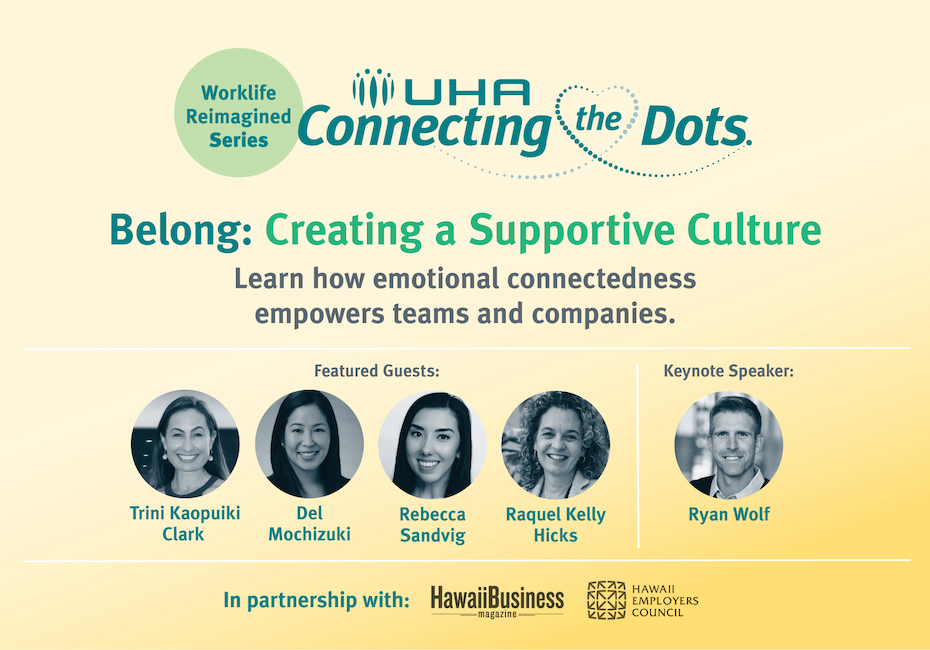 ARTICLE RECAP: Creating a Supportive Culture
We were happy to see so many friends and colleagues at our first in-person event in two years. The energy in the room was upbeat and we could feel the joy of being back together again.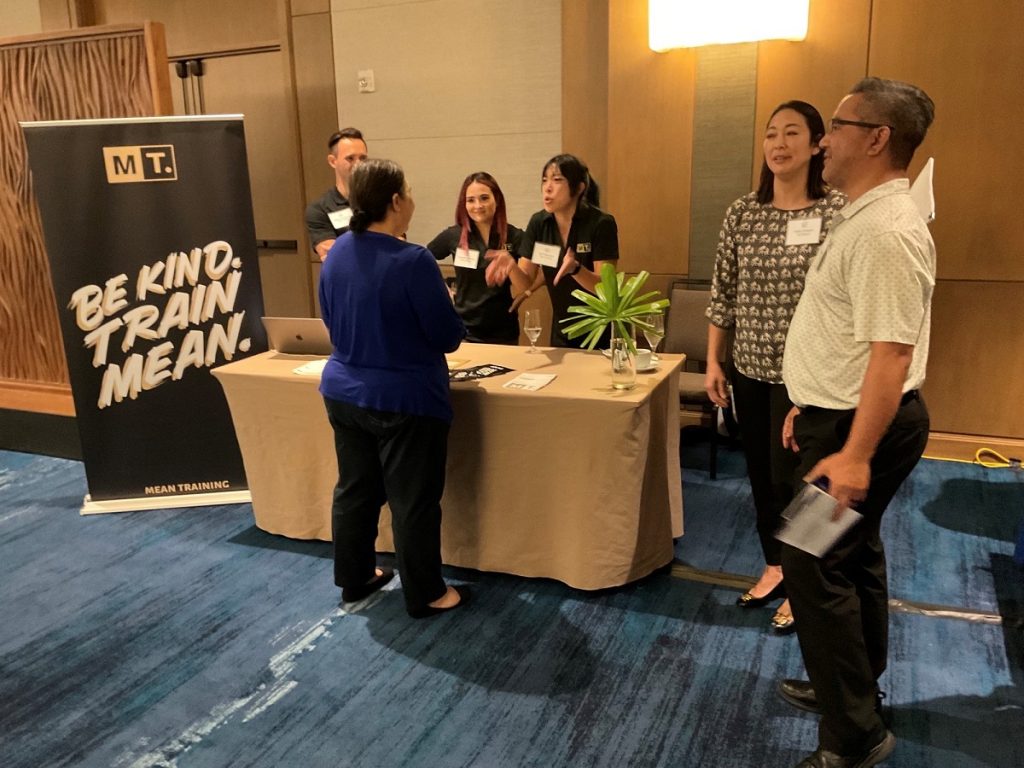 The Work Well Summit began with a panel discussion featuring distinguished guests Trini Kaopuiki Clark, President and CEO of Make-A-Wish Hawaii; Del Mochizuki, Vice President of Finance and Human Resources at UHA; and Rebecca Sandvig, Organizational Effectiveness Coordinator at Hawai'i Pacific Health. The discussion was led by Raquel Kelly Hicks, a Gallup Strength Coach and Chief Human Resources Officer of Punahou School.
Panel Discussion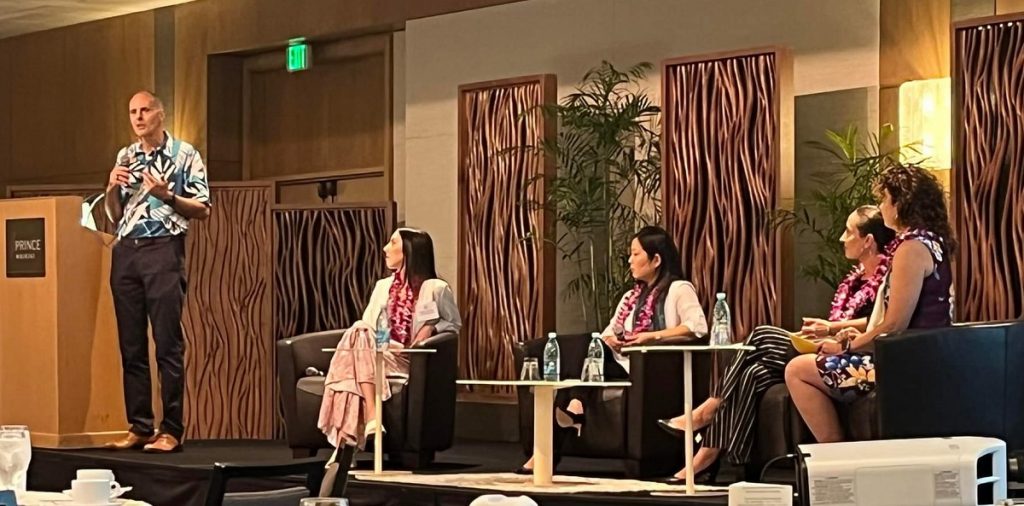 Hicks kicked off the discussion by talking about a new era of psychology that focuses on the positive, rather than on people's weaknesses. "Focusing on strengths and what people do really well is the path to connection and belonging," said Hicks, "and when you have that culture of connection and belonging, everything good cascades from that, right? That's the basis of great leadership. And when you have great leaders, you have a high performing culture where people are engaged."
Show Team Members Respect
Clark spoke about her experiences as CEO and how you can improve organizational health and morale in a relatively short amount of time. "If you show your team members respect; if you focus on the things that they're doing right, it lifts them up and they feel good," said Clark, "if leadership lives by that, everyone observes and watches and follows, and that positivity really is contagious."
Encourage Core Strengths
Sandvig talked about how her company's focus on encouraging employees' core strengths has been woven into the culture of their organization. "Instead of performance evaluations, we've moved towards having quarterly conversations," said Sandvig, "so [employees] get to know what they are doing good and how they can partner with one another to find those complementary strengths as well."
Invest in Tools to Help your Organization Grow
Mochizuki spoke about UHA's recent adoption of CliftonStrengths by Gallup, an assessment tool designed to identify a person's top five strengths. "I think that what CliftonStrengths does is it tells our associates that they're not just a number; it tells them that we care about what makes them unique," said Mochizuki, "it tells them that we care about putting them in the best position to maximize their potential to grow and succeed."
Hicks closed the panel discussion by thanking the three leaders for their work in support of their employees, but also in service to the broader community. "Having this emphasis on what's positive and what people are good at is good for everybody," said Hicks, "I hope, like me, you've learned a lot from these three wonderful leaders about what we can do in our own organizations to build strengths-based teams and strengths-based leaders all in service for a greater good."
Watch the Panel Discussion
Keynote Presentation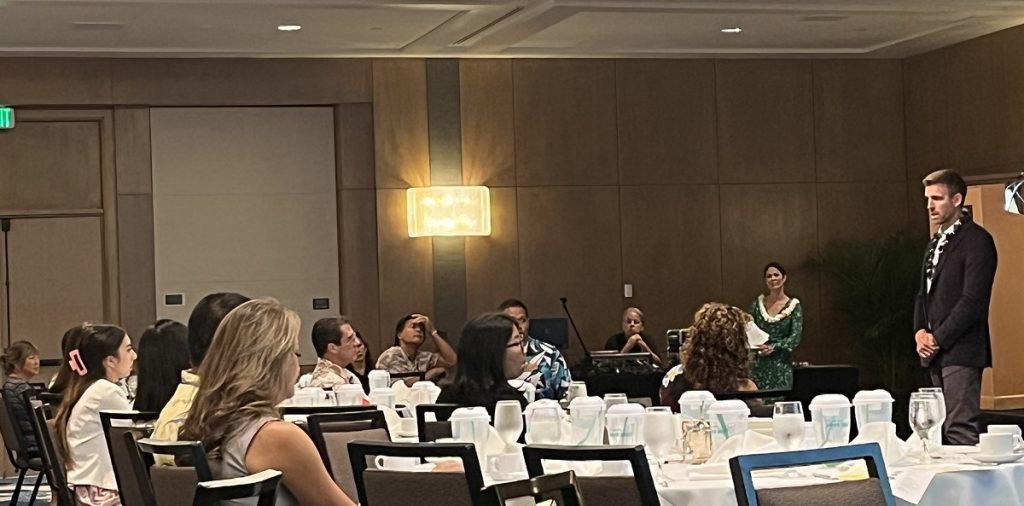 Following the panel discussion, a keynote presentation was given by Ryan Wolf, Wellbeing Lead from the renowned consulting firm, Gallup. Since 2006, Gallup has conducted a World Poll where they interview residents from more than 150 countries to better understand what it takes to create a thriving and engaging life. Wolf reported that Hawaii is often at the top or near the top of the list in Gallup's Wellbeing Index Score.
Gallup's research has shown that understanding and utilizing one's unique strengths is highly correlated with feelings of happiness and living a fulfilling life. "Opportunities are not spread equally, but talent is something that all of us are born with," said Wolf, "so it's up to us as leaders within our organization to spread that word, to give our constituents the opportunity to talk about their strengths, to discover what they are, to listen to what they are."
Connecting with employees on a human level, one-to-one, can help them uncover their strengths. "Ask them, what do you do at work with ease, excellence and enjoyment?" said Wolf, "what do you do at work that gives you energy? Those are your clues to their strengths."
When an employee's strengths are encouraged and supported, they are more likely to be engaged at work. "They feel like the organization is committed to them, therefore, a lot of really good things happen for both the individual and the organization," said Wolf, "more loyalty from customers, more productivity, more profitability and enhanced employee wellbeing." By focusing on an employees' strengths, employees become more engaged in the workplace. And when you have engaged employees, wellbeing often follows. "Without engagement, it's hard to have a conversation with a manager about your finances or about your personal health if it's not coming from a safe spot," said Wolf, "when we can improve employee engagement, then we're much more likely to be able to improve the conversation and the actions we can take around wellness and wellbeing."
Wolf ended his presentation by encouraging the audience to begin to have those conversations with employees. Said Wolf, "I'm excited for you to take this back so you can create better communities for us to live in and better organizations for us to work in and for us to operate in."
Watch the Keynote Presentation
Eager to learn more?
Contact the workplace wellness team at [email protected] or visit our Connecting the Dots platform at uhahealth.com/ctd to read curated articles and get needed tools and other resources that educate and inspire.