Important Information about Coronavirus (COVID-19) in Hawaii
UHA is committed to the health, well-being and safety of our members, employers and associates, and is working to ensure our members have information and access to the care that they need.
COVID-19 Testing and Vaccination Locations
City and County of Honolulu
Assist America
Hawaii State Department of Health (HDOH)
Center for Disease Control (CDC)
UHA Work Well℠
[NEW] COVID-19 test kits may be available for free via the federal government. Visit covid.gov/tests for details.
Effective January 15, 2022, each individual member may receive up to eight at-home COVID-19 tests per calendar month. See this Important Notice for more information.

UHA Health Insurance is covering 100% of the cost for COVID-19 vaccination shots.

UHA is covering 100% of the cost for all* services related to a COVID-19 diagnosis with a participating facility and provider in UHA's network. For inpatient hospitalizations, UHA is paying 100% of the UHA eligible charge. Member co-pays, coinsurance and deductibles will be waived. At this time, the waiver applies to all admissions for dates of service from April 1, 2020. This is a temporarily enhanced coverage of benefits which is subject to change.

Coverage was extended as of January 1, 2021.

UHA is covering all telehealth access at 100% of eligible charges with no copay for any telehealth service for the duration of the federal COVID-19 state of emergency—regardless of the primary purpose of the visit.
* COVID-19 tests must be ordered by an attending healthcare provider who has determined that the test is medically appropriate for the individual based on current accepted standards of medical practice and the test otherwise meets federal statutory criteria.
COVID-19 HUB
Updates to the Coverage Changes and Featured Resources.
Important Notice Regarding At-Home COVID-19 Tests
If you or someone you know is looking for mental health assistance, Kū Makani is here to support you.
To learn more:
Call Kū Makani at (808) 832-3100 | toll free 1 (800) 753-6879
Frequently Asked Questions
What should you know and do?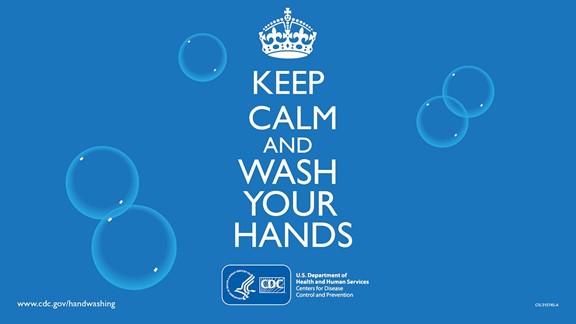 Be calm and stay informed
Prescription drug tips: stay prepared
Obtain extra necessary medications to have enough on hand
Refill your prescription medications to ensure you have enough supply for an extended period. Request an extended fill prescription and consider using mail-order home delivery for your medications.

Have over-the-counter medicines and medical supplies (tissues, etc.) on hand to treat fever and other symptoms at home.
Please call ahead before visiting your doctor or urgent care.
This is a critical step that will help the healthcare provider's office take steps to keep other people, including its own staff, from getting infected or exposed.

Connect with your physician using telehealth
Regardless of the primary purpose of the visit, 100% of eligible charges with no copay or deductibles will be covered on any telehealth service rendered with a participating provider in UHA's network during the federal COVID-19 state of emergency.* We encourage you to seek care from your primary care physician first. Your own doctor will know your medical history and needs best. If you don't have a primary care physician, we've shared some telehealth resources for UHA members on our telehealth page. (Please note, pharmacy drugs will be covered at your plan's applicable co-pay.)
In addition, all visits are covered at 100% of eligible charge when related to COVID-19 diagnosis, effective 3/01/20. This includes visits to your doctor's office, urgent care facilities, emergency room, telehealth visits, virtual check-in, and e-visits. This means that UHA members diagnosed with COVID-19 will have all associated copayments, coinsurance, and deductibles covered whether or not the services received are from a UHA participating or non-participating provider.
If you have trouble understanding telehealth or have questions about specific services as they relate to telehealth, please call Customer Services at (808) 532-4000, or (800) 458-4600 from the neighbor islands. UHA wants to make health care simple and safe, even in these challenging times.
* Telehealth covered at 100% of eligible charges with no copay or deductibles when rendered by a participating provider in UHA's network. This level of coverage valid only for the duration of the federal COVID-19 state of emergency. The conditions for the coverage of telehealth copays can be found in UHA's current Telehealth Services payment policy. Or call UHA to find out more.
For questions about your UHA coverage, contact UHA Customer Services:


(808) 532-4000

or toll free at

1 (800) 458-4600

or message us

here

.

For questions about accessing medical care,

medications or how to care for yourself at home, contact UHA Health Care Services:

UHA's RN Care Specialists:

(808) 532-4006

, or toll free at

1 (800) 458-4600

, ext. 300

Dr. George McPheeters, UHA Chief Medical Officer:

(808) 522-7891
Be healthy and protect yourself and others
Get vaccinated against the seasonal flu*— it's not too late!
It's strongly recommended that those 6 months and older (especially the elderly and pregnant women) receive the seasonal influenza vaccination—it's the most effective way to protect against flu. Find out where to get your flu shot.
* UHA health plans cover the seasonal flu vaccine at 100% and it is available at many local pharmacies in addition to physicians' offices.
Practice simple, yet effective daily actions to help prevent the spread of respiratory illnesses:
Good hygiene is a must!

Wash hands often with soap and water for at least 20 seconds or use an alcohol-based hand sanitizer with at least 60% alcohol.

Avoid touching your eyes, nose and mouth with unwashed hands.

Cover your cough or sneeze with a tissue, then throw the tissue in the trash.

Avoid close contact with sick people.

Stay home if you feel ill. (Do seek immediate medical care if you feel sick with a high fever, dry cough, or difficulty breathing, and have recently traveled to areas with a high burden of the disease or were in close contact with someone who has.)​
Pay attention to your general well-being to help keep your immune system strong:
Sleep enough, eat nutritious food, drink enough water and decrease stress.

Be sure to get care that is recommended to you by your health care professionals.