UHA Health Insurance Elevates Four Longtime Company Leaders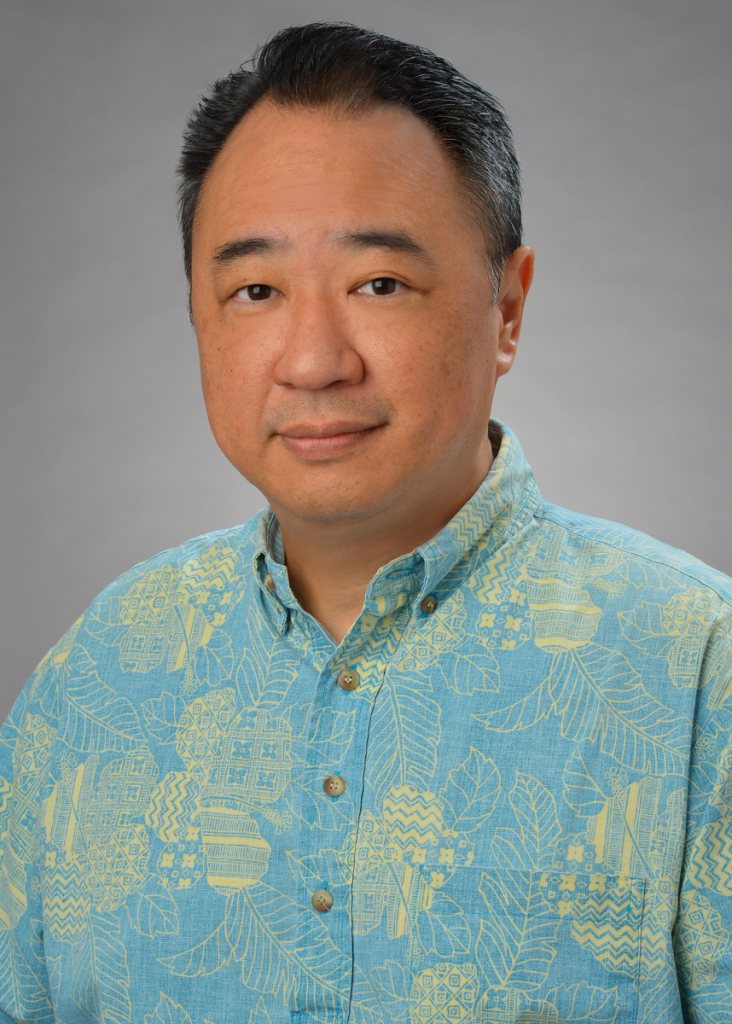 Honolulu, HI (Oct. 19, 2022) – UHA Health Insurance has elevated four longtime leaders from functional areas across the organization: Del Mochizuki to vice president of finance and human resources, Michael Terry to director of operations and Brandon Hinaga to marketing & communications manager.
Malcolm Leong has been named UHA vice president of client services and sales. A redefined organizational focus on customer experience resulted in a realignment of responsibilities within UHA's leadership team and expansion of Mr. Leong's areas of oversight given the natural synergy between these two areas.
Malcolm Leong
As vice president of client services and sales, Mr. Leong now stewards UHA's sales operations including business development, member retention and broker relations. Additionally, he continues to oversee the entire Client Services team, which serves as the primary contact for UHA employer groups and brokers. In that position, he manages the development of practices and procedures that create the best possible experience for all UHA clients through superior customer care and support.
Mr. Leong is an industry veteran who first joined UHA in 2000. He is a graduate of Punahou School and studied at the University of Hawai'i at Mānoa.
He currently serves on the Board of Directors for the Punahou Alumni Association, where he is president-elect. He also serves as a director for the Hawai'i Association of Health Underwriters.
Del Mochizuki
As vice president of finance and human resources, Ms. Mochizuki provides strategic direction for all UHA financial and HR operations and activities as part of the executive leadership team. She establishes financial objectives, defines human resources policies, maintains the company's unique organizational culture and oversees talent management and development to design UHA's employee experience. She also supervises regulatory filings, budgeting and compliance.
Ms. Mochizuki was a member of the 2020 cohort of Pacific Century Fellows and was honored as a Pacific Business News Forty Under 40 in 2019. She received a Bachelor of Business Administration in accounting from the University of Hawai'i at Mānoa Shidler College of Business and is a graduate of Maryknoll High School.
The Mānoa resident is an active community volunteer who serves as secretary for the Board of Trustees for Island Pacific Academy and as an Alliance Board member for the Boys and Girls Club of Hawai'i.
She had served most recently as UHA's director of finance and human resources and originally joined the organization in 2014 as financial services manager.
Michael Terry
As director of operations, Mr. Terry oversees the processing of claims and the administration of contracted services. In this position, he serves as UHA's chief negotiator for all contracts, including those with healthcare vendors. He also chairs the Performance Improvement Committee, which UHA employs as part of a commitment to continually better its processes.
Mr. Terry joined UHA in 2016. He served most recently as manager, contracting services, where he was responsible for physician and facility contracting, as well as outreach, inquiry resolution and data maintenance for the network of healthcare providers.
The 'Iolani School graduate earned a Bachelor of Science from Portland State University and a Master of Business Administration from Bellevue University in Nebraska. He lives in Aina Haina.
A dedicated volunteer, Mr. Terry is a co-founder of Books 4 Keiki, a local non-profit that engages with public elementary schools with high poverty rates to share a love of learning through early literacy programs and reading materials.
Brandon Hinaga
As marketing & communications manager, Mr. Hinaga develops and executes advertising and public relations' campaigns, manages the UHA brand and oversees internal and external communications, as well as overall customer experiences.
Most recently, Mr. Hinaga served as UHA marketing services supervisor.
Mr. Hinaga first joined UHA in 2017 as a content development specialist. He is a veteran marketing professional with experience in a variety of industries; prior to joining UHA, he held positions at ProService Hawai'i, Aloha Pacific Federal Credit Union and Servco Pacific.
The Downtown Honolulu resident received a Bachelor of Arts in communication from the University of Hawai'i at Mānoa. In his spare time, Mr. Hinaga is active with the Chamber of Commerce Hawai'i's Young Professionals Program.
About UHA Health Insurance
UHA Health Insurance provides medical, drug and vision plans to nearly 4,300 Hawai'i employer groups and approximately 57,000 members. As the only health plan in Hawai'i founded by physicians, it was the first to offer preventive and wellness care focused health plans in the state. It continues to be physician led and offers the largest physician network in Hawai'i. By meeting strict quality standards to ensure clinically sound decision-making that respects the rights of patients and medical providers, UHA received accreditation in Health Utilization Management through URAC, the independent non-profit that promotes healthcare quality. For information, visit uhahealth.com or follow @uhahealth on Twitter.
###
MEDIA INQUIRIES:
Deborah Sharkey
Phone: 808.349.8221