David Saito Promoted to UHA Controller, While Two Other Veteran Employees Promoted to Management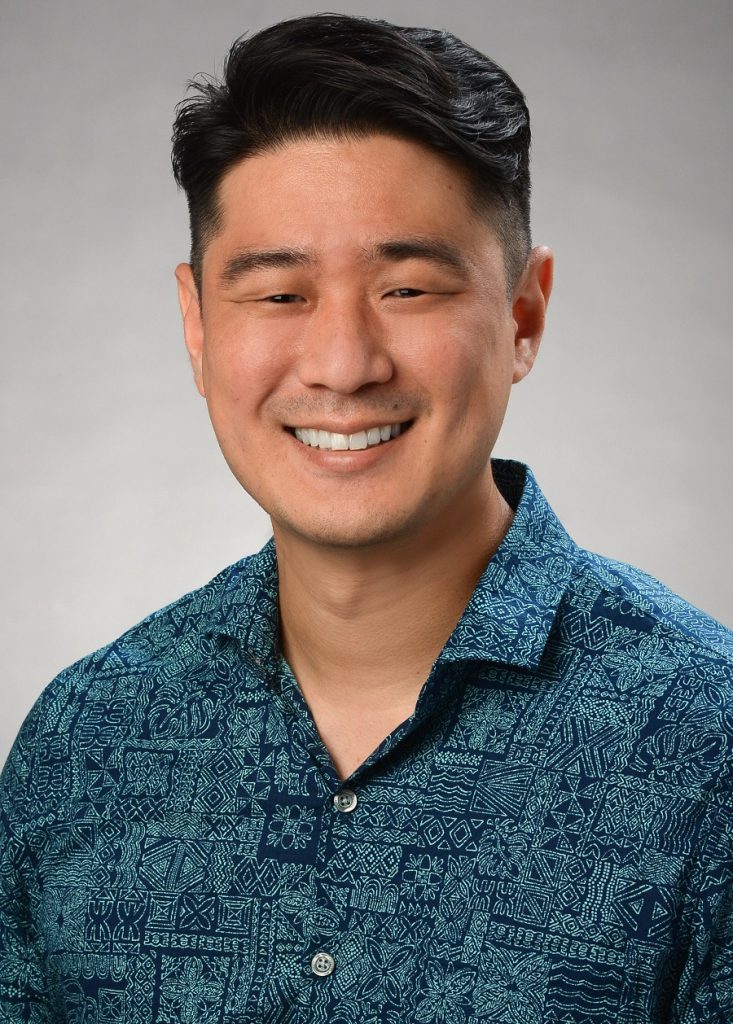 Honolulu, HI (July 17, 2023) – David Saito has been promoted to controller of UHA Health Insurance.
Two other longtime UHA employees have recently been promoted to management as part of the organization's longstanding practice of nurturing talent and encouraging the professional growth of its employees. Jennifer Barad is now employer services manager, and Jason Pierce is claim services manager.
Industry veteran Rita Bertsch has also joined UHA as contracting manager.
David Saito
As controller, Mr. Saito manages the Financial Services Departments and oversees all UHA accounting operations including preparation of financial reports, budgets, financial plans and forecasts. He is a certified public accountant in the State of Hawai'i.
Most recently, Mr. Saito was UHA financial services manager. He joined the organization in 2020.
Previous positions also include manager of financial reporting & technical accounting at Alexander & Baldwin, audit supervisor at accounting/consulting firm Accuity LLP and loan specialist at the U.S. Department of Veterans Affairs.
Mr. Saito received a Master of Business Administration in accounting from Chaminade University and a Bachelor of Arts in economics from the University of Southern California. He is a Kaka'ako resident.
A dedicated community volunteer, he sits on the March of Dimes Hawai'i Market Young Professionals Board and serves as treasurer for the Haebaru Club of Hawai'i.
Jennifer Barad
As employer services manager, Ms. Barad oversees enrollment, premium billing and collections and employer-related administrative services for UHA.
Ms. Barad has been with UHA for 18 years, starting as an enrollment services representative in 2005 who worked her way up to employer services enrollment supervisor. Most recently, she served as regulatory compliance administrator. She is a resident of Kapolei.
Jason Pierce
As claim services manager, Mr. Pierce is responsible for the timely and accurate processing of UHA's medical claims to ensure compliance with the organization's quality and accreditation standards.
Most recently, he served as claim services supervisor.
Mr. Pierce, who started with UHA in 2015 as a healthcare services adminstrative clerk, is a resident of 'Ewa Beach.
Rita Bertsch
As contracting services manager, Ms. Bertsch is responsible for physician and facility contracting, as well as outreach, education, inquiry resolution and data maintenance for UHA's network of healthcare providers. She maintains productive and collaborative relationships with providers and the organizations that represent them.
The Moanalua resident served most recently as the quality improvement manager at HMSA. She has over 20 years of insurance industry experience with nearly a decade in health insurance.
About UHA Health Insurance
UHA Health Insurance provides medical, drug and vision plans to nearly 4,300 Hawai'i employer groups and over 60,000 members. As the only health plan in Hawai'i founded by physicians, it was the first to offer preventive and wellness care focused health plans in the state. It continues to be physician-led and offers the largest physician network in Hawai'i. By meeting strict quality standards to ensure clinically sound decision-making that respects the rights of patients and medical providers, UHA received accreditation in Health Utilization Management through URAC, the independent non-profit that promotes healthcare quality. For information, visit uhahealth.com or follow @uhahealth on Twitter.
###
MEDIA INQUIRIES:
Deborah Sharkey
Phone: 808.349.8221