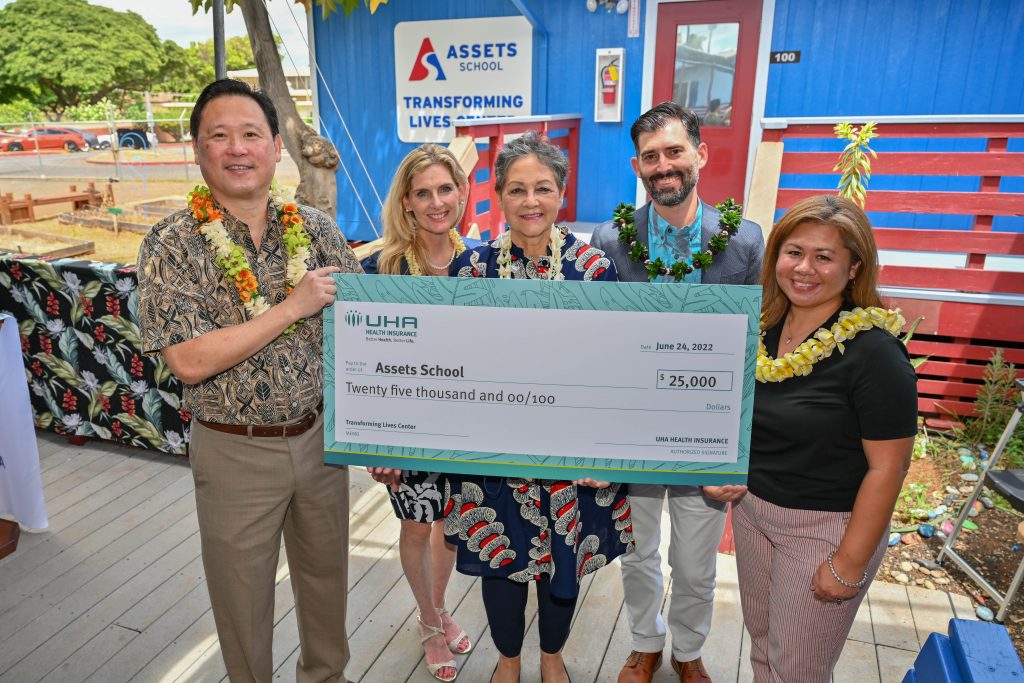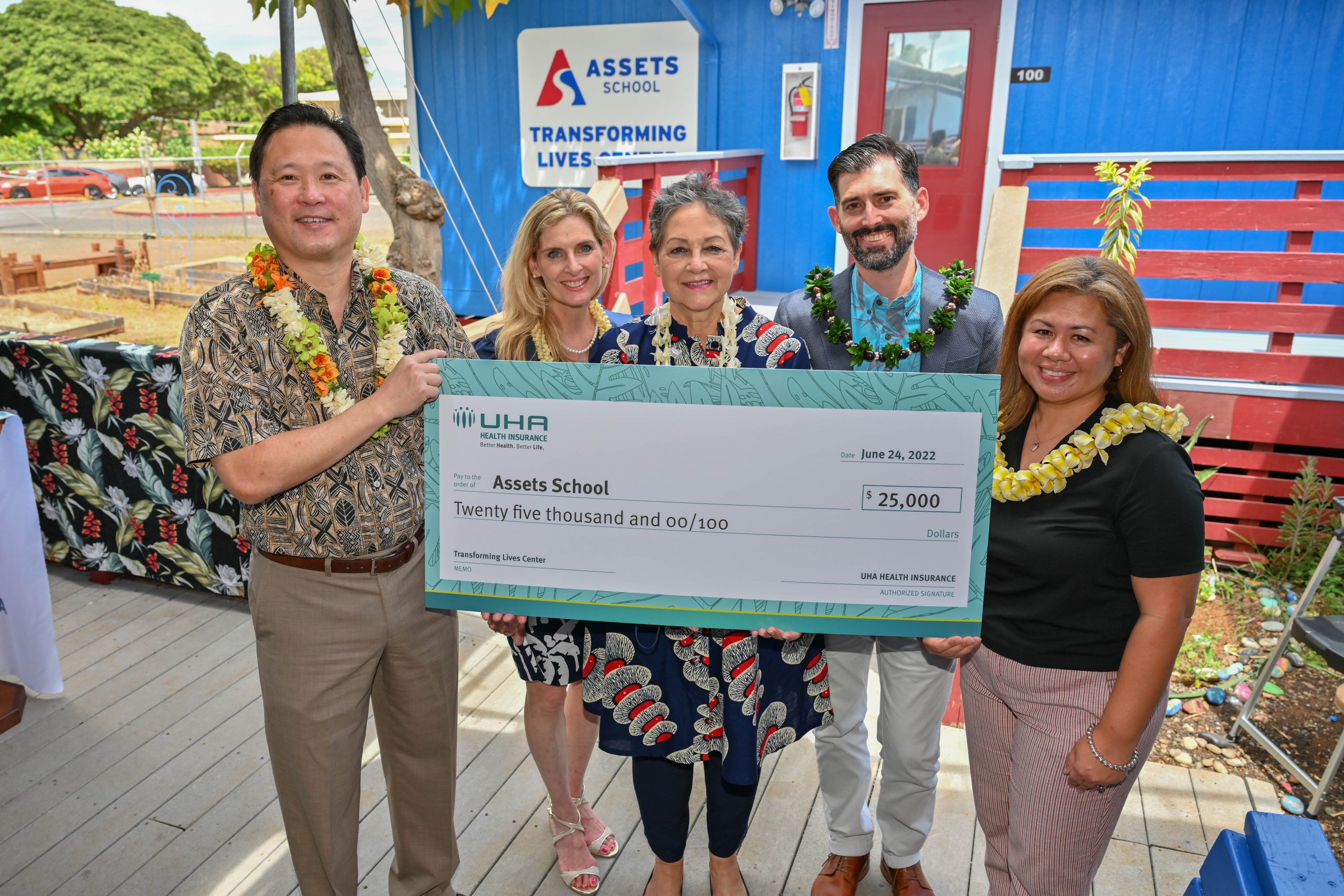 UHA Donates $25,000 to help Assets School Transform Lives
Honolulu, HI (June 24, 2022) – At the grand opening celebration of Assets School's Transforming Lives Center, UHA Health Insurance President and CEO Howard Lee presented a check for $25,000 to support its operations for the community.
Assets is the state's only school that specializes in the education of keiki who are gifted and/or dyslexic.
The new Transforming Lives Center is Hawai'i's first private school-based resource center to provide comprehensive assessments of students. It will offer affordable testing for dyslexia, dysgraphia and other language-based learning differences, as well as for academic achievement.
The demand for such testing in Hawai'i is great; the state has traditionally experienced a shortage of testing opportunities, and children may wait many weeks before being tested by a private specialist, while the backlog for free tests for public-school students may stretch for months.
For more than a decade, Assets has provided free reading screenings for children from kindergarten through third grade. It has also trained parents, educators and other related professionals to identify and work with students with learning disabilities or other keiki at risk for academic challenges.
"As a wellness organization founded by physicians who valued early prevention for the greatest health outcomes, UHA firmly believes that childhood assessment of learning challenges is critical for a healthier Hawai'i," said Lee. "My hope is that one day, each child's learning differences will be thought of not as disabilities, but rather as special gifts to be recognized and seen."
The Learning Disabilities Association of America reports a higher risk of mental health issues among individuals with learning disabilities because of potential academic challenges and low esteem. UHA has long emphasized physical and mental well-being, believing that better health means a better life.
Families interested in an assessment should contact Assets directly at [email protected].
About UHA Health Insurance
UHA Health Insurance provides medical, drug and vision plans to nearly 4,300 Hawai'i employer groups and approximately 57,000 members. As the only health plan in Hawai'i founded by physicians, it was the first to offer preventive and wellness care focused health plans in the state. It continues to be physician led and now offers the largest physician network in Hawai'i. By meeting strict quality standards to ensure clinically sound decision-making that respects the rights of patients and medical providers, UHA received accreditation in Health Utilization Management through URAC, the independent non-profit that promotes healthcare quality. For information, visit uhahealth.com or follow @uhahealth on Twitter.
###
Media Inquiries:

Deborah Sharkey
Phone: 808.349.8221