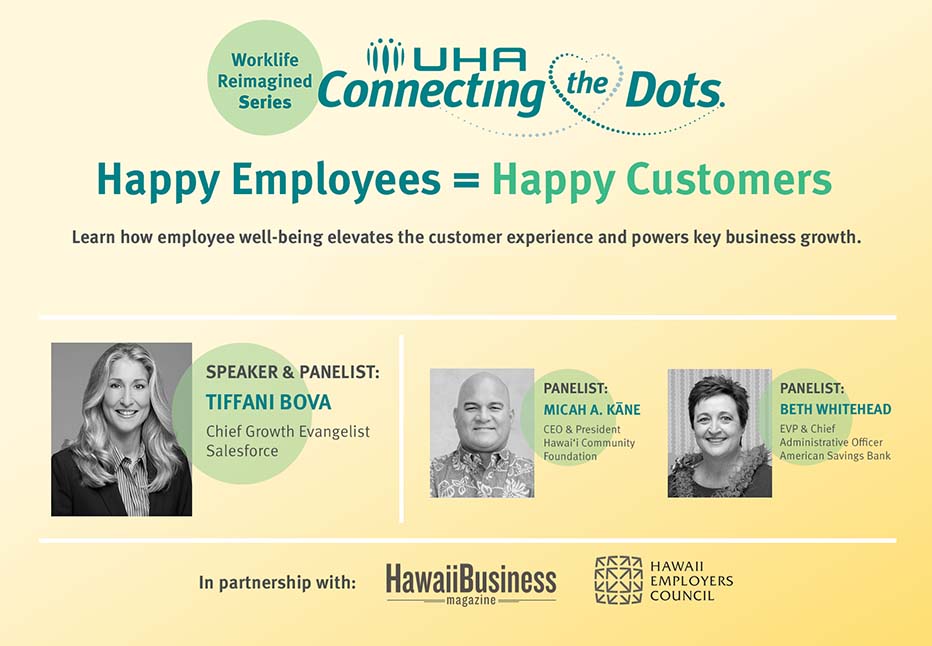 Worklife Reimagined Series – Happy Employees = Happy Customers
in
Events
by
UHA Health Insurance
Studies show that owning a pet will not only put a smile on your face but can have a positive effect on your health. The special bond with a cat, dog, or other animals can even increase your fitness level and lower stress. UHA Health Insurance has partnered with the Hawaiian Humane Society to raise awareness about these benefits and is offering pet insurance to its members. For each application for pet insurance submitted through its website, UHA will donate $40 to the Hawaiian Humane Society.
Thursday, June 24, 2021
11 am – 12 pm
---
Want to guarantee customers love your brand? Start by ensuring your employees love their job! Learn why the employee experience is key to unlocking a winning customer experience that powers business growth.
Watch the webinar below:
Get the highlights, insights, and key takeaways from the webinar on our Wellness blog.
---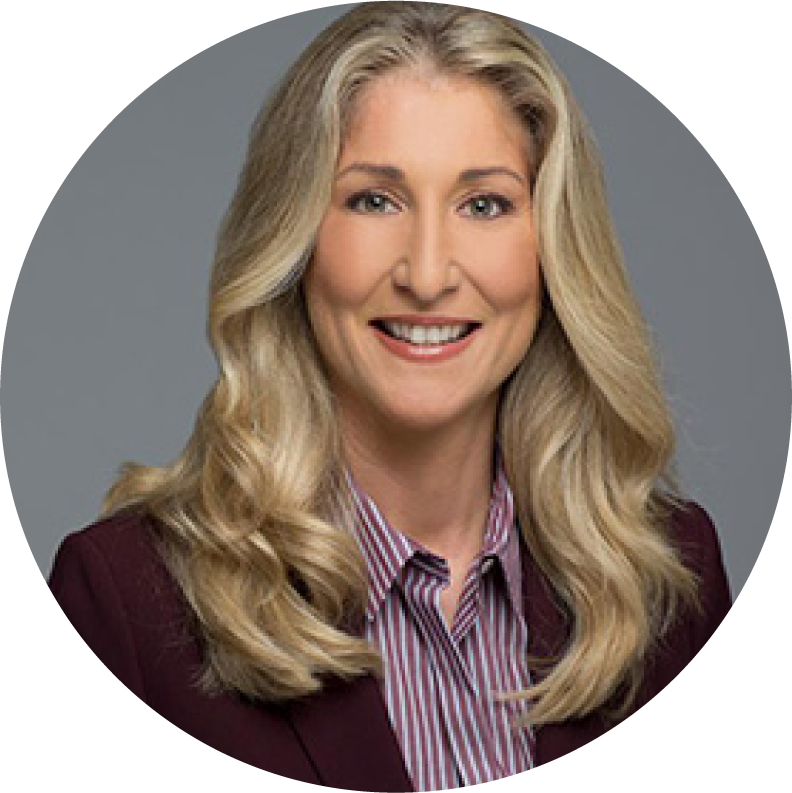 Tiffany Bova
Chief Growth Evangelist Salesforce
On June 24, we welcome Salesforce Chief Growth Evangelist and Hawaii-born and raised best-selling author Tiffani Bova who'll tackle the hard topics head-on. She's taking a straight-forward, front-line look at the mindset, strategies and tactics used to inspire innovation and develop an employee first, customer-centric organization capable of thinking forward and growing together now and in the future.
Building resilient teams and a company culture that promotes employee well-being may seem like a daunting task. However, connecting an entire organization to the needs of the employee and the customer is proven to:
Propel both employee and customer performance
Help businesses maximize retention and growth
Avoid a growth stall
Find innovative ways to better service existing clients
Reach more prospects
In addition to writing the best-selling book, "GROWTH IQ: Get Smarter About the Choices that Will Make or Break Your Business," Bova has been a sales, marketing, and customer service executive for both startups and Fortune 500 companies. She was recognized as one of the first professionals to develop a robust go-to-market model for cloud-based solutions, and indirect channel strategies to accommodate changes in buying behavior. Her experience in sales, marketing, and innovation, as well as her forward-thinking insights continue to inspire businesses and individuals around the country.
Join UHA Health Insurance, in partnership with Hawaii Business Magazine and Hawaii Employers Council, for Happy Employees = Happy Customers with Chief Growth Evangelist Tiffani Bova as she explains how creating a space for open vulnerability among employees transfers to the best possible customer experience and helps build more resilient and thriving teams. We'll also be featuring local business leaders including Beth Whitehead from American Savings Bank and Micah Kāne from Hawaii Community Foundation for a Q&A session after the keynote presentation. Moderated by Michael Story, Senior Workplace Wellness Advisor at UHA Health Insurance, this free webinar will provide attendees with strategies to improve the customer and employee experience to drive business growth.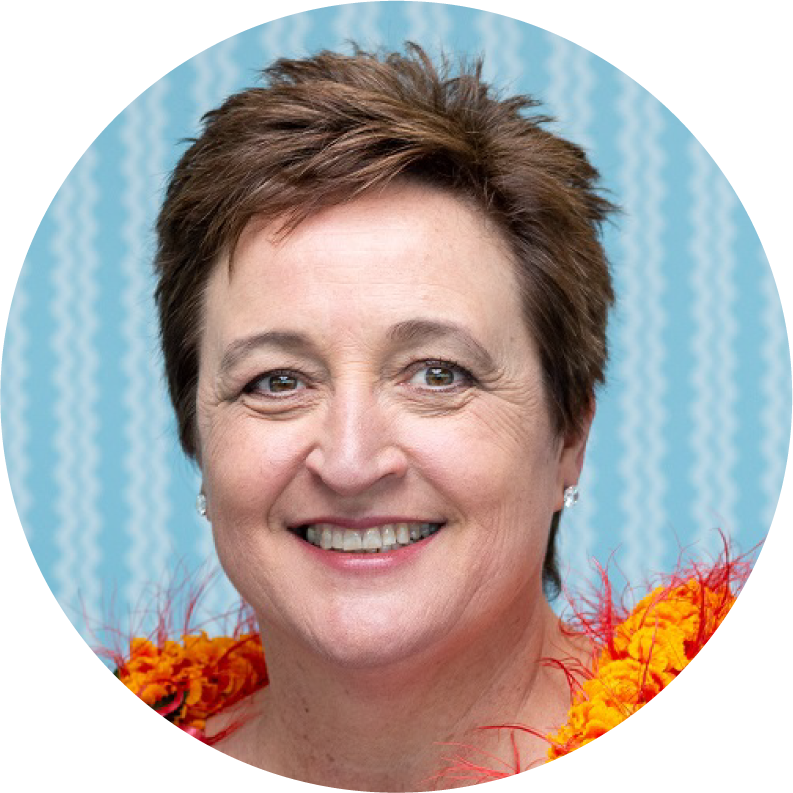 Beth Whitehead
EVP & Chief Administrative Officer American Savings Bank
Micah A. Kāne
CEO & President, Hawai'i Community Foundation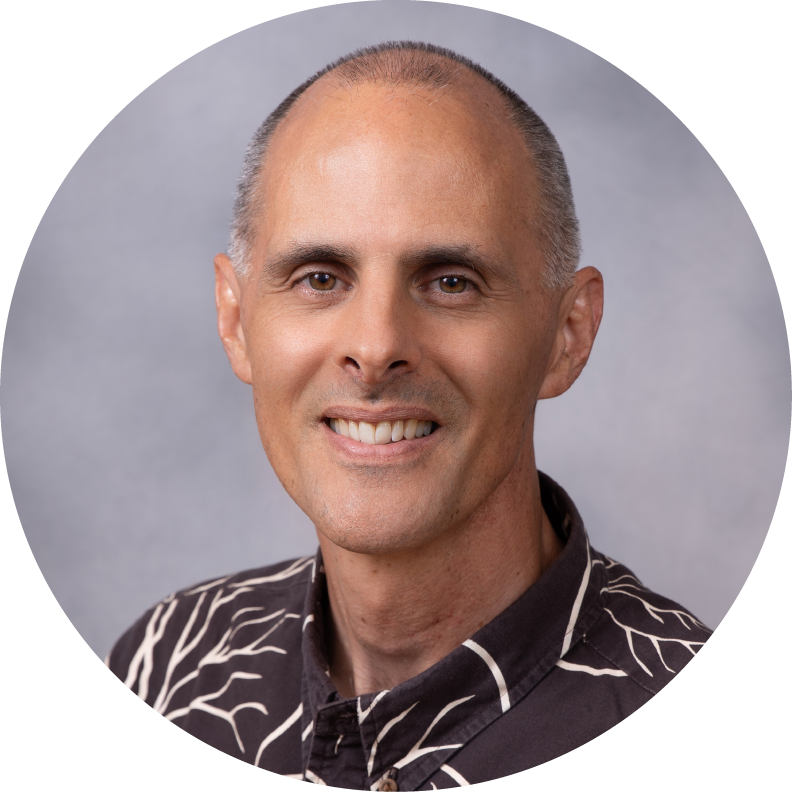 Michael Story
Senior Workplace Wellness Advisor, UHA Health Insurance
Don't forget: This is just our second of four webinars in our Worklife Reimagined Series! Gallup's Wellbeing at Work findings show that job satisfaction ranked #1 of 5 areas impacting an individual's well-being, and managers are key in the process. Our next webinar on September 2 will discuss how managers impact 70% of the variance in employee engagement and are therefore key to keeping employees happy and well.
Have us Contact You
We're happy to answer any questions you may have about getting group coverage or switching from another insurer. When's a good time to call you?