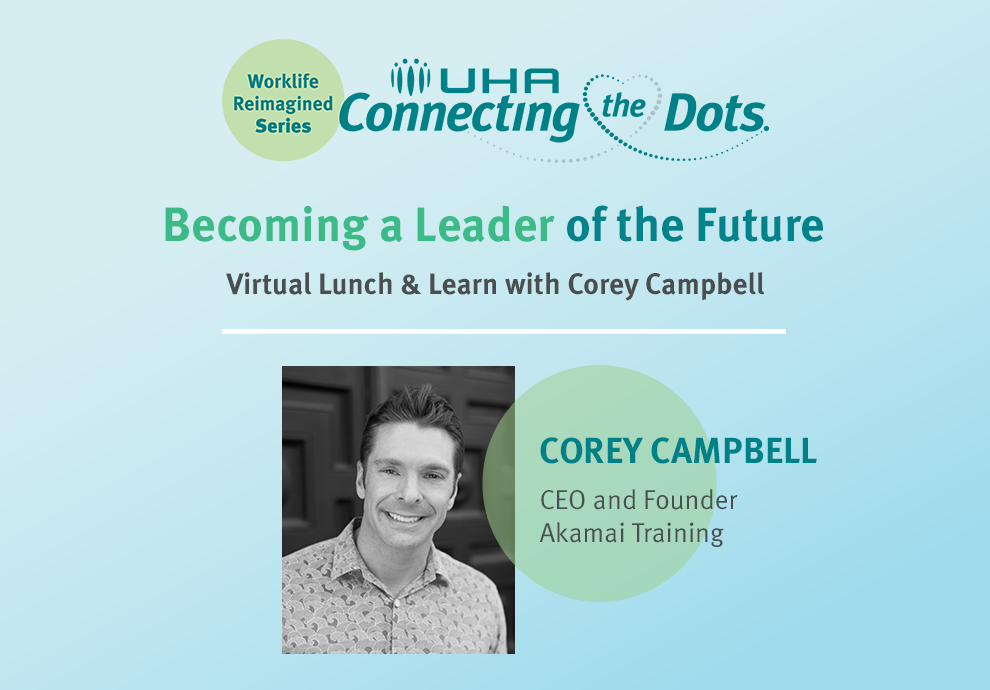 Virtual Lunch & Learn with Corey Campbell
Becoming a Leader of the Future
UHA Health Insurance welcomed back, Corey Campbell for a special Virtual Lunch & Learn. Corey is the CEO of Akamai Training & Consulting, and a Gallup Certified Facilitator.  
Together, we explored the shift in leadership required to meet the needs of today's local workforce.  
Performance at work is a mixture of mindset, engagement, and culture, and the pandemic has created new challenges for organizations to deliver upon each of those areas effectively. Results from Gallup's surveys show that today's workforce expects to be led differently, moving from boss to coach, from a focus on weaknesses to a focus on strengths, and from recognition as a paycheck to feeling a sense of purpose. 
Using our "Believe, Belong, BecomeSM" wellness model, we'll discuss how to address the most important factors to your company's success: employee well-being and company culture.  
Believe. Develop a powerful mindset and a set of personal rituals to shift yourself into a peak state to lead each day with optimism and passion.
Belong. Inspire engagement from team members by acting as a coach, utilizing proven techniques to have meaningful conversations, build trust, and instill a sense of purpose in the workplace.
Become. Create a culture of performance by becoming a strengths-based organization and empowering leaders to take ownership of their employees' growth and development.

Watch the webinar recording
Eager to learn more? Sign up for the Work Well newsletter