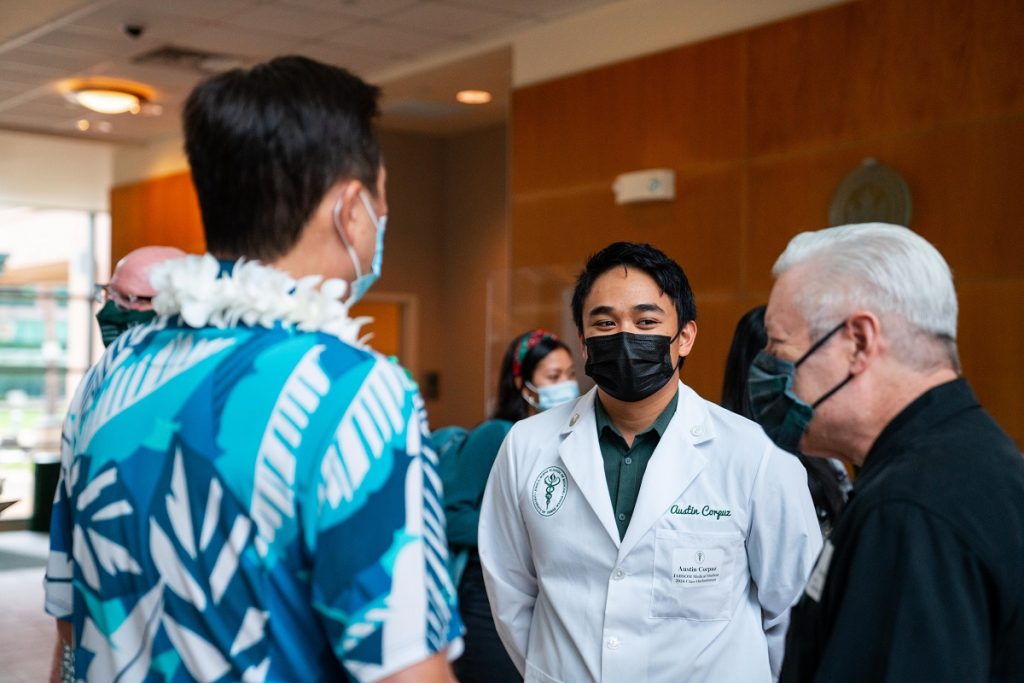 Home Grown Physicians Featuring Austin Corpuz
Find out how UHA and JABSOM helped this young man's journey to become a doctor
At the unveiling of the newly dedicated UHA and Dr. Max Botticelli Student Learning Center at the John A. Burns School of Medicine, the UHA Ohana had the pleasure of meeting Austin Corpuz. Now a fully-fledged medical student, Austin is the son of Edeliza Corpuz who was a UHA employee in the late 1990s and a friend of the late Dr. Botticelli. "I used to visit my mom at work when I was 5 or 6, and I vaguely remember calling Dr. Botticelli 'Mr. Rogers' because of his impeccable taste in cardigans," Austin recounts at this impromptu reunion.
Austin told us that the road to medical school was not without its challenges. Graduating from Kapolei High School in 2012, Austin set out to balance a demanding academic life as a biology major and US Army ROTC cadet at the University of California, Irvine. After a life-changing left hip fracture in 2014 resulting in a total hip replacement, Austin returned home where he eventually completed his degree at the University of Hawaii at Mānoa. He then went on to complete a Master of Science in Cell and Molecular Biology as well as many hours of volunteering in free clinics before finally being accepted into JABSOM's Class of 2024. "One of my medical school interviewers told me that breaking my hip was the best thing to happen to me. I can't say she was wrong," Austin said.
UHA Health insurance was founded by a group of physician teachers from JABSOM in 1996. In celebration of UHA Health Insurance's 25th anniversary, UHA made a $1 million donation to JABSOM in 2021. The donation established the UHA Health Insurance and Dr. Max G. Botticelli Medical Innovation Endowment, which supports JABSOM's efforts to develop and implement innovative curriculum initiatives, including learning communities and problem-based learning. Learn more.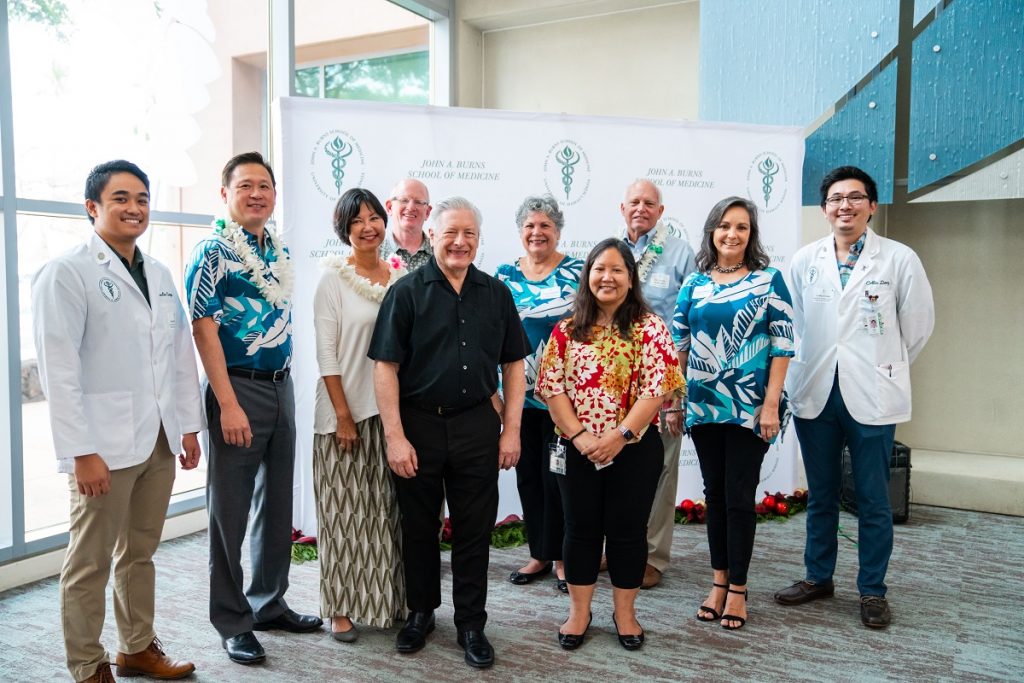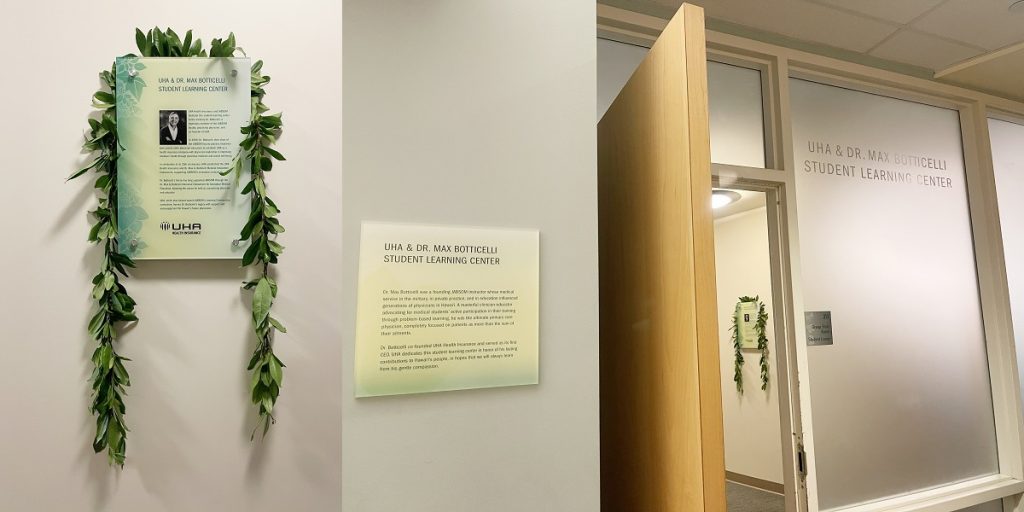 The goal of a learning community is to foster a collaborative environment through small group learning, support the growth of clinically competent, culturally sensitive, compassionate, and professional physicians who are connected to our communities. Austin was a part of the first restructured learning communities or "Moku", which quickly became an integral part of JABSOM's school culture. Now in his third year of medical school, he reflects on the importance and impact of JABSOM's Moku learning communities.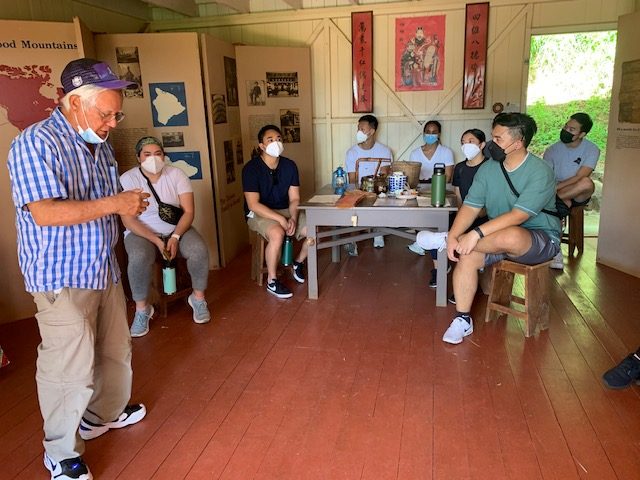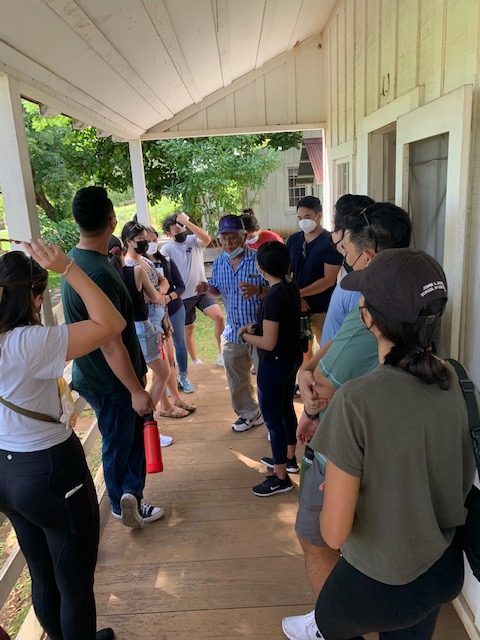 "There is a grand sorting ceremony during the first week of medical school. Students are placed into different Moku with classmates, upperclassmen, and faculty advisors who follow you throughout medical school and beyond. As a resident of Kapolei, I was fittingly put into the 'Ewa Moku. Every semester, each Moku meets for much needed debriefing with mentors. Sometimes we meet for community learning projects where we learn about social determinants of health such as food insecurity. We also often meet to appreciate the communities, in which we are training, while taking a break from the rigors of studying medicine. Last year, the 'Ewa moku took a morale-raising field trip to the Waipahu Plantation Village where we learned about the origins of Hawaii's diverse population, and about the deep roots of the patients we intend to serve one day as community-oriented physicians."
Austin is on track to graduate from JABSOM in 2024. When asked what advice he would give to anyone considering a career in the medical field, he gave these tips:
Be a lifelong learner. A career in the medical field can range from an additional two to ten years once a Bachelor's degree is received. "Don't bear it and just go through the motion of going through your classes. You have to enjoy learning," Austin explains.
Be adaptable. The medical field is always changing as we learned from the global pandemic. Being receptive to change and adapting can help you cope with outside stressors.