About UHA Work Well

℠
Be a business that cares for employees.
By encouraging a healthy work culture, you can boost your employees' productivity, morale, job satisfaction and wellbeing. At UHA, our Work Well team can advocate, educate and consult on key areas of workplace wellness. From exercising and eating right to managing stress and finding a proper work/life balance, we can provide the expertise, tools and resources to engage and nurture your employees on their holistic health journey. In addition, UHA works with a number of trusted organizations that can offer specialized services including lunchtime yoga sessions, fitness classes, nutrition workshops, and more.
Our Work Well team is available to consult with any employer, regardless of health insurance, to support the ever-changing needs and  achieve its wellness goals. Following our proven "Believe, Belong, Become℠" wellness model, we take into account wellness psychology, workplace dynamics and insights from past wellness programs, to personalize a plan that will work for your employees.  
By showing your employees how much you care for them, your employees will care more about the work they do for you.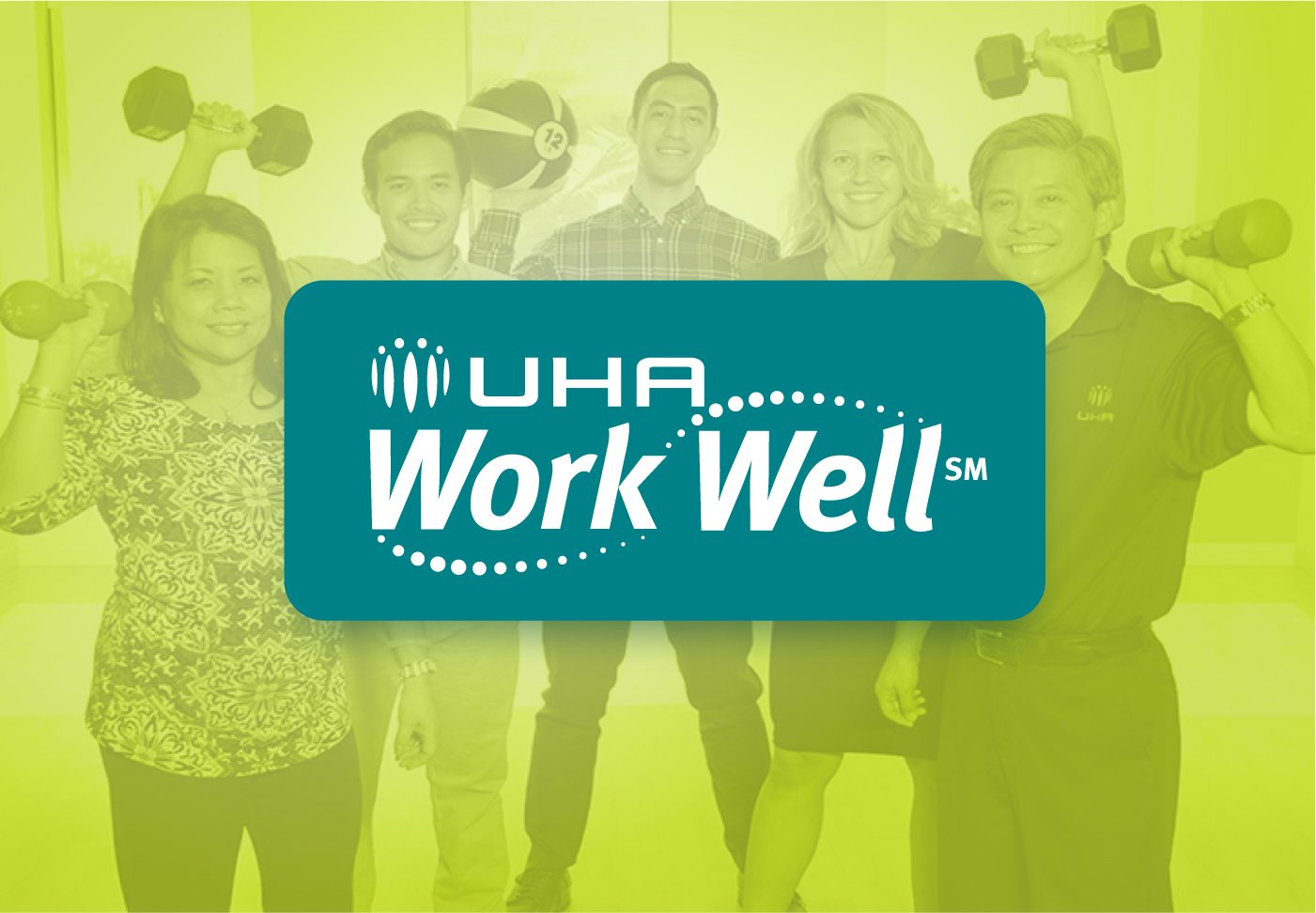 Work Well Leaders Roundtable
This group of corporate and community leaders is committed to advancing workplace wellness in Hawaii.
Patricia Hao
Hawaii State Federal Credit Union
Malcolm Inamine
Hawaiiana Group Incorporated
Lola H. Irvin, M.Ed.
Hawaii State Department of Health
Amy Matsushima
Bowers + Kubota Consulting
Mark Nishiyama
Founder, Kama'aina Kids (Retired)
Katie Pickman
HawaiiNewsNow
Jean Santos
Business Consulting Resources
Jeffrey D. Stern, PhD
Healthy Young Minds Hawai'i
Wellness Team Contact
Let's talk workplace wellness.
Show your employees how much you care about them, and they will care more about the work they do for you. Wherever your organization is on its wellness journey, we're here to answer your questions and provide support.
Have us Contact You
We're happy to answer any questions you may have about getting group coverage or switching from another insurer. When's a good time to call you?