UHA Elevates Del Mochizuki to Director of Finance and HR
Promotion Part of Transition with Impending Retirement of Longtime HR Executive Emily Santiago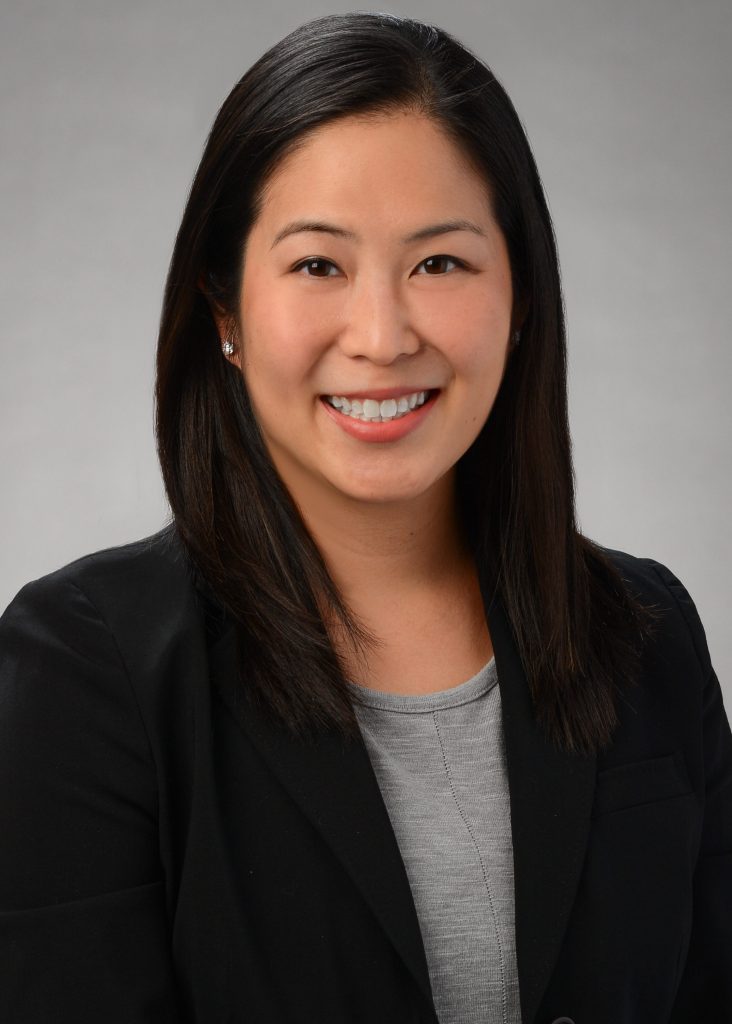 Honolulu, HI (Oct. 5, 2021) – UHA Health Insurance has promoted Del Mochizuki to director of finance and human resources. She had served as controller since 2016.
Ms. Mochizuki's elevation is part of a long-planned transition with the Dec. 31 retirement of Emily Santiago, UHA senior vice president and chief human resources officer, after 25 years of service.
As director of finance and human resources, Ms. Mochizuki now oversees all UHA financial and HR activities and teams. She maintains the company's unique organizational culture and works with the executive leadership team to establish financial and human resources objectives and policies. She also supervises regulatory filings, budgeting and compliance, as well as talent management and development.
Ms. Mochizuki first joined UHA in 2014 as financial services manager after serving as an audit supervisor at Accuity LLP.
Ms. Mochizuki is a member of the current 2020 cohort of Pacific Century Fellows and was honored as a Pacific Business News Forty Under 40 in 2019. She received a Bachelor of Business Administration in accounting from the University of Hawai'i at Manoa and is a graduate of Maryknoll High School.
The Manoa resident is an active community volunteer who serves as the treasurer and finance chair for the Board of Trustees for Island Pacific Academy and as an Alliance Board member for the Boys and Girls Club of Hawai'i. She also founded Beyond the Book, a leadership book club whose members gather to share knowledge and different perspectives.
Ms. Santiago has been with UHA since its earliest days, starting as human resources coordinator in Dec. 1996. She had first encountered UHA founder, Dr. Max Botticelli, as an administrative assistant at the University of Hawai'i Medical Residency Program and was inspired to join UHA because of his vision of a new kind of insurance company operated by physicians.
"When UHA was founded 25 years ago, physicians saw insurance companies as barriers. Dr. B wanted to influence the quality of care in Hawaii by supporting the physician-patient relationship and working together with physicians to steer our community toward better health and wellness," recalls Ms. Santiago. "In looking back, I'm proud that we've become a leader in workplace wellness, an employer of choice, and a place that truly cares for our employees, employer groups and members."
"Emily is the person most responsible for the caring and supportive organizational culture that we have today," says UHA President and CEO Howard Lee. "Her fingerprints are all over so many of the employee programs and policies that have made UHA an exceptional place to work."
After her departure from UHA, Ms. Santiago plans to spend more time with family and friends locally and in Tahiti before embarking on a new, as-yet-undetermined journey. No matter its exact form, she hopes to continue to use her skills, talents and past professional experiences to make the community stronger, one family at a time.
---
About UHA Health Insurance
UHA Health Insurance provides medical, drug and vision plans to nearly 4,300 Hawai'i employer groups and approximately 57,000 members. As the only health plan in Hawai'i founded by physicians, it was the first to offer preventive and wellness care focused health plans in the state. It continues to be physician led and now offers the largest physician network in Hawai'i. By meeting strict quality standards to ensure clinically sound decision-making that respects the rights of patients and medical providers, UHA received accreditation in Health Utilization Management through URAC, the independent non-profit that promotes healthcare quality.
For information, visit uhahealth.com or follow @uhahealth on Twitter.
Media Inquiries:
Deborah Sharkey
Phone: 808.349.8221