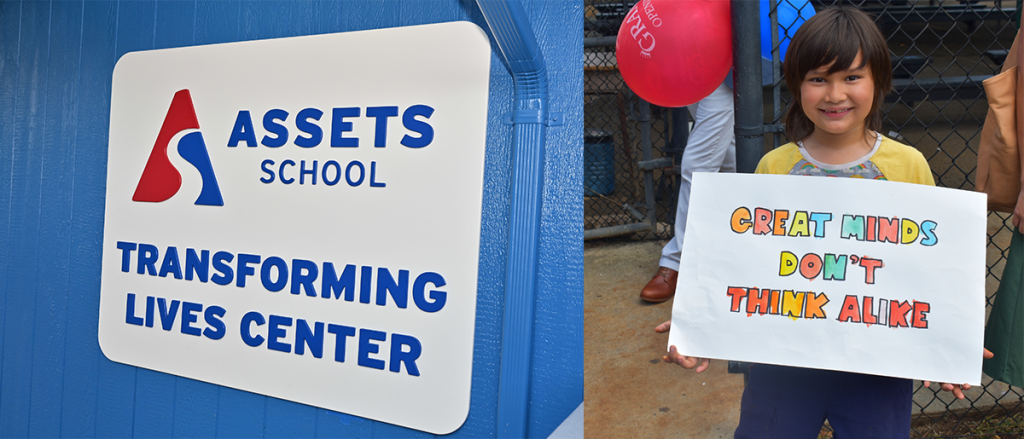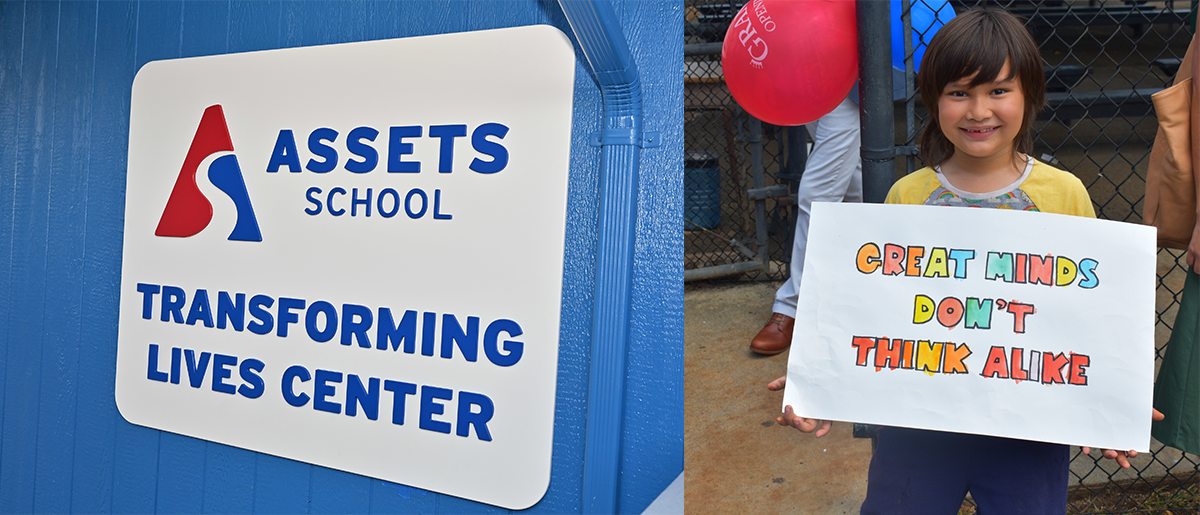 UHA Health Insurance and Assets School Team Up to Transform the Quality of Care for Children who Learn Differently
in
Blog
by
UHA Health Insurance
Whole-child health and well-being prioritized with the new Transforming Lives Center
As you walk around the two campuses of Assets School, you see students who are thriving in visual arts, dramatic arts, robotics, tech/design and academics. Some children begin their journey at Assets from kindergarten but more than likely, students transfer from another school. Typically, they were not academically challenged enough at their previous school, or they severely struggled in a traditional setting. Thankfully, their family found Assets to help them to succeed in a place where their learning profile is celebrated.
Assets is the only school in Hawaii specializing in educating children who are gifted, dyslexic, or have other language-based learning differences. To set these students up for success, it takes students advocating for themselves and vocalizing their learning needs. It also takes observant parents, family members, and teachers to see that there are challenges that need to be addressed. Assets offers an 8:1 student to teacher ratio and creates a personalized curriculum for each student to meet every strength or weakness.
"Our son, who is now in third grade, struggled and was very unhappy at his former school," said Lisa M. Hokkyo Izuka. "Our son has been identified as twice-exceptional, or 2e. This learning profile made school in a traditional environment incredibly challenging. It was a lonely, uphill battle to find an appropriate learning environment for Derrick. Once at Assets School, the weight of worry had been lifted from our shoulders. Our need to fiercely advocate for Derrick melted away because he was now in a place where he was understood. He is appreciated for who he is, not only by his teacher but by the staff and administration as well." Twice-exceptional is used to describe gifted children with the potential for high achievement and give evidence of one or more differences, like ADHD and others.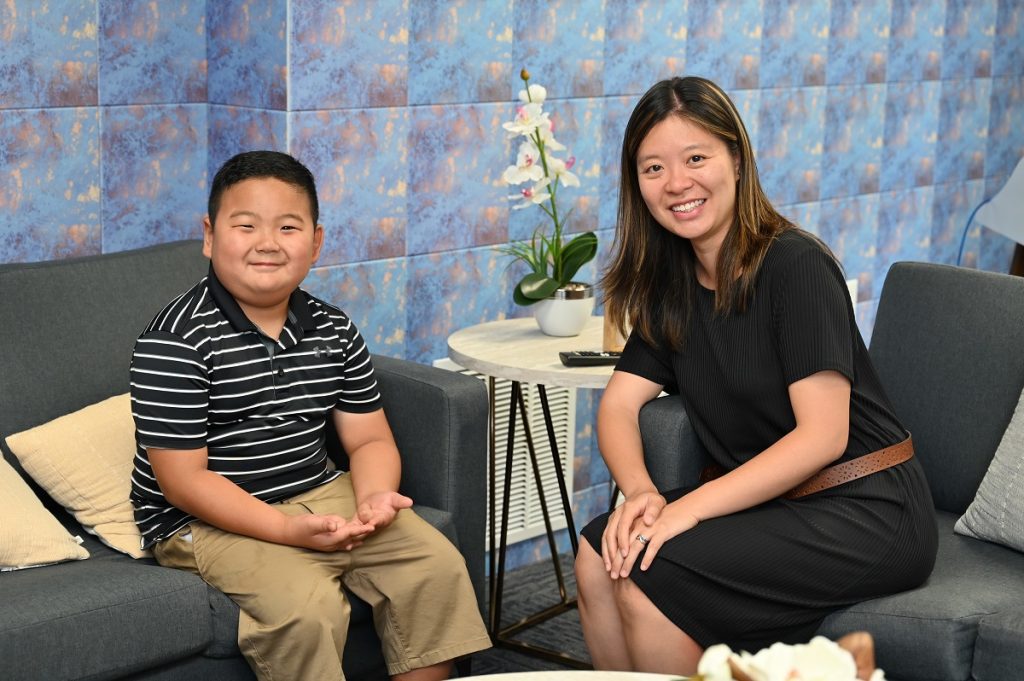 The Izuka family joined the Assets 'ohana two years ago and have been ambassadors of the school sharing their personal journey to help others. Lisa and her husband Kent Izuka attended Assets School's grand opening of the Transforming Lives Center (TLC), which opened on June 24, 2022. It is a full-resource center offering psychoeducational assessments of students K-12 for dyslexia, dysgraphia, dyscalculia, ADHD, executive function, socioemotional challenges, and academic achievement.
"The opportunity to have our son tested at the Transforming Lives Center has been a blessing," said Lisa. "He had an assessment done a few years ago, and it was recommended to do another round about this time. Derrick was not at all nervous about the evaluation. In fact, he was very excited. He told us that some parts were kind of challenging, but it was a lot of fun!"
"Psychoeducational testing is important because not only does it allow for proper diagnosis of the child's underlying cognitive and academic difficulties, but it also helps identify strengths and weaknesses that could benefit the parents' understanding of the child as a whole," explained Assets School's Transforming Lives Clinical Director Dr. Elsa Lee. "Another important goal of testing is to provide treatment recommendations and academic accommodations for the child who may need these elements to thrive."
UHA Health Insurance President and CEO Howard Lee was an early believer in the new Transforming Lives Center. "As a wellness organization founded by physicians who valued early prevention for the greatest health outcomes, UHA firmly believes that childhood assessment of learning challenges is critical for a healthier Hawaii," said Howard. "My hope is that one day, each child will see learning differences not as disabilities, but rather as special gifts to be recognized and seen."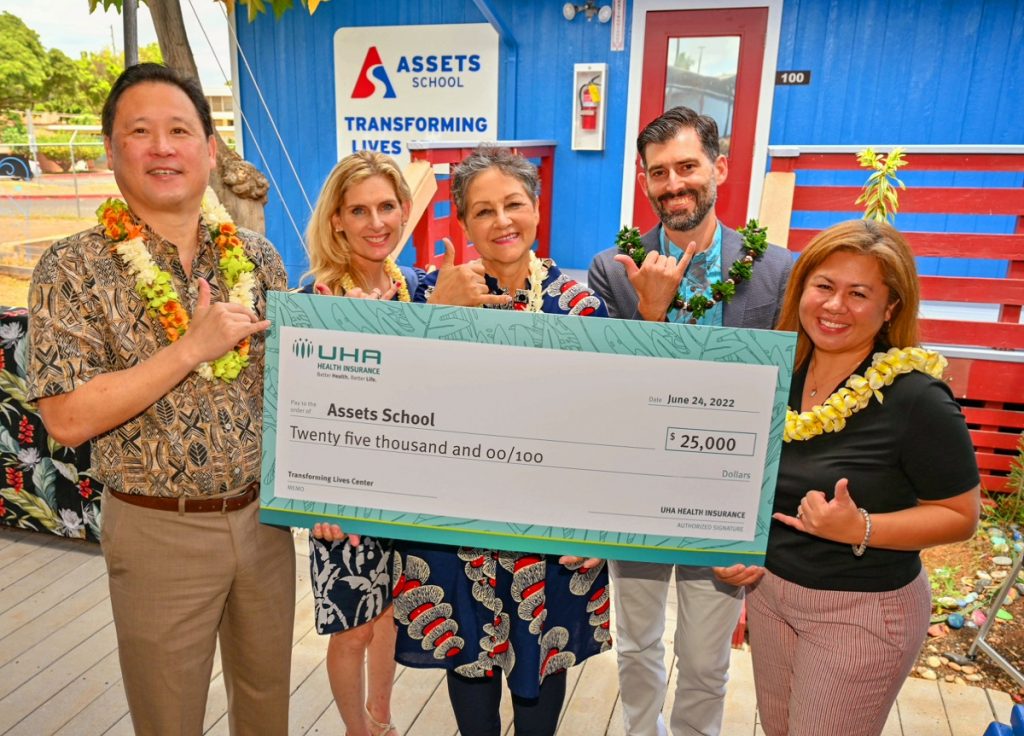 UHA Health Insurance generously donated $25,000 to support the Transforming Lives Center.
"We are grateful to Howard Lee and UHA Health Insurance for embracing Assets School and investing in our entire community by supporting Assets and our Transforming Lives Center," said Assets School Vice President of Institutional Advancement Linda Jameson Myers. "To be our first corporate donor for the Center speaks volumes to UHA Health Insurance's commitment to our island keiki, intervention, and prevention of any social issues as a result of not getting support."
"Witnessing UHA's generous donation to the Transforming Lives Center filled me with gratitude," said Lisa. "During our time with Assets School, we truly see that every dollar is invested in people and resources to help students be their absolute best. It takes an enormous amount of effort and funding to be able to provide these amazing opportunities to our children. The sad reality is that many students will never reach their full potential in school. Not because they were not capable, but because they did not have the opportunity to be evaluated to better understand how their differences hindered their performance."
According to the National Center for Learning Disabilities: "One in five children in the U.S. have learning and attention issues. They are as smart as their peers. But without the right support, students with dyslexia, ADHD, and other kinds of learning and attentional differences may fall behind academically and socially. They're more likely to repeat a grade, get in trouble at school or with the law, drop out and struggle as adults to find work. But this downward spiral can be prevented."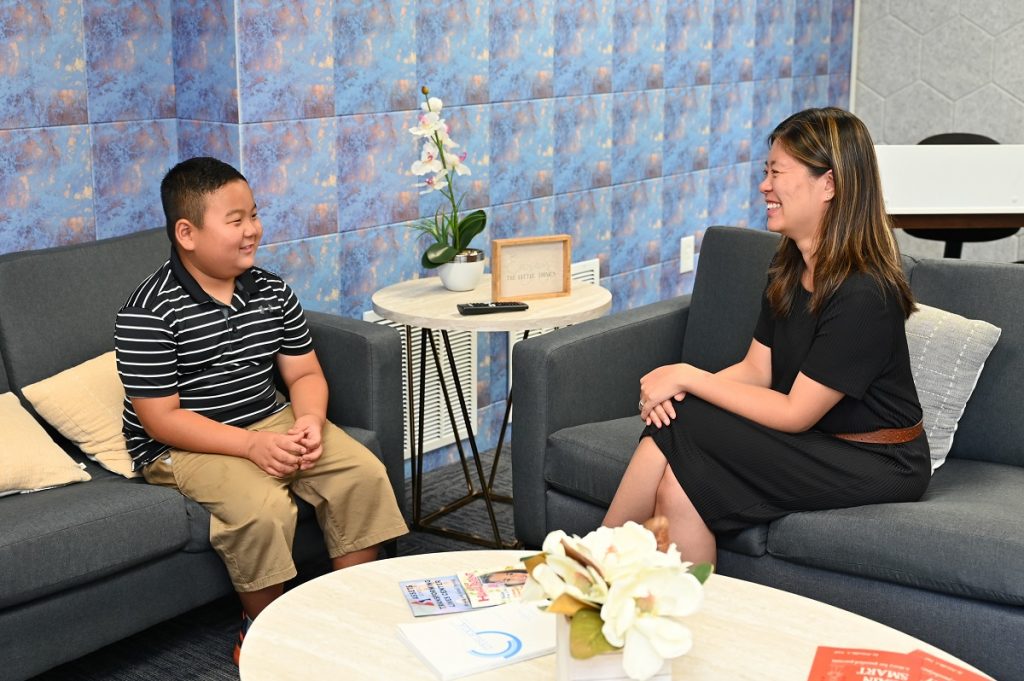 As a twice- exceptional and learning differences advocate, Lisa shared more: "The Transforming Lives Center is critical for our future leaders in identifying what their pain points are to help them find their best educational path. Many times gifted and talented children's strengths are overshadowed by their learning differences, attention issues or social/emotional challenges leaving them frustrated, unmotivated and excluded from better opportunities. Without resources like the Transforming Lives Center, many bright children will fall through the cracks and never have the opportunity to live up to their full potential. For our son and our family, Assets School and the TLC have truly transformed our lives and we hope it will continue to do so for many others in need of their services."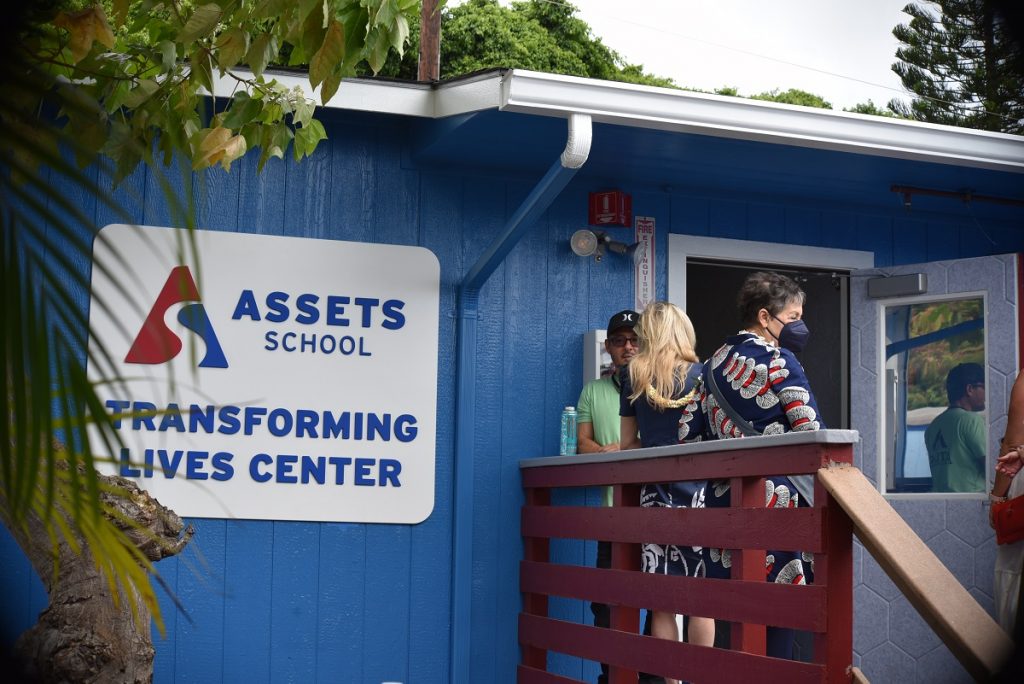 To learn more about Assets School please go to assets-school.org. Open Houses are underway for our K-12 grades every month and we offer private tours.