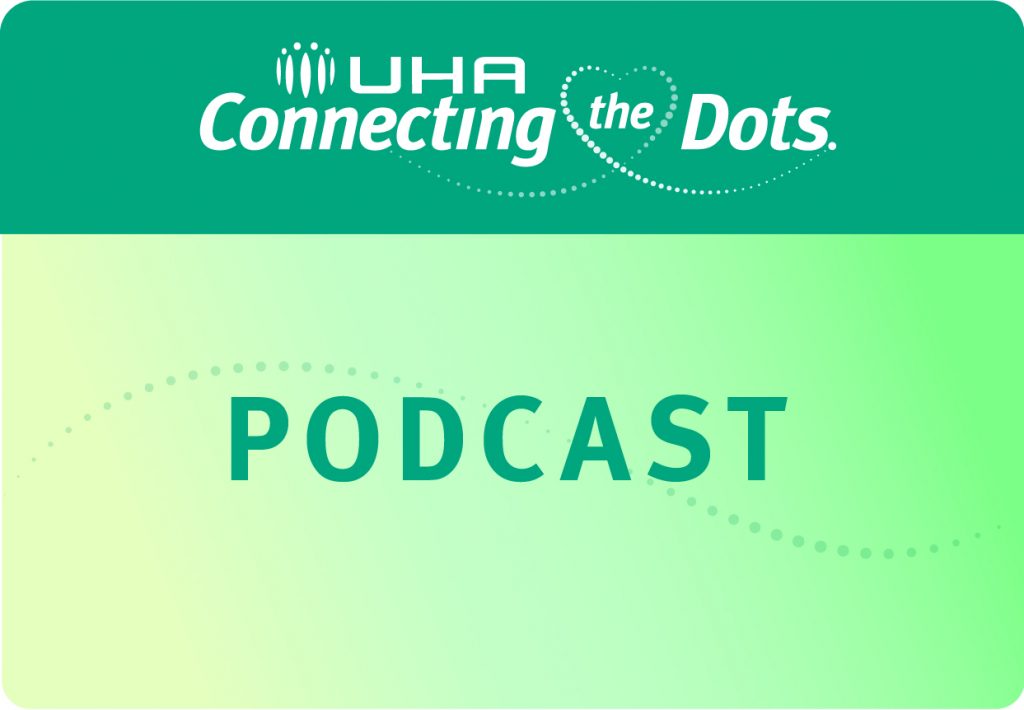 Podcast – 03. Maintaining Health with Preventive Care (Featuring Dr. Kathleen Kozak)
in
Blog
by
UHA Health Insurance
HI Now's Kanoe Gibson "connects the dots" on "Maintaining Health with Preventive Care" with Dr. Kathleen Kozak.
As UHA's Medical Director and a member of their Physician Advisory Council, Dr. Kozak works closely with UHA providers and in-house registered nurse care specialists to ensure members have access to quality health care services. Dr. Kozak discusses how preventative care can help you in the long run, and the types of programs that are available for people who have a higher risk for chronic and/or life-threatening illnesses.
Remember to subscribe to 'UHA Connecting the Dots' on any of the following platforms:
For more episodes, click here to visit 'UHA Connecting the Dots' archives.
Copyright 2021 Hawaii News Now. All rights reserved.
Disclaimer: As a service to our readers, UHA Health Insurance provides access to our online library of content and Connecting the Dots platform. No content on this site, regardless of date, should be used as a substitute for medical advice. Always consult with your doctor or other qualified health care provider before making any changes to your individualized care plan.