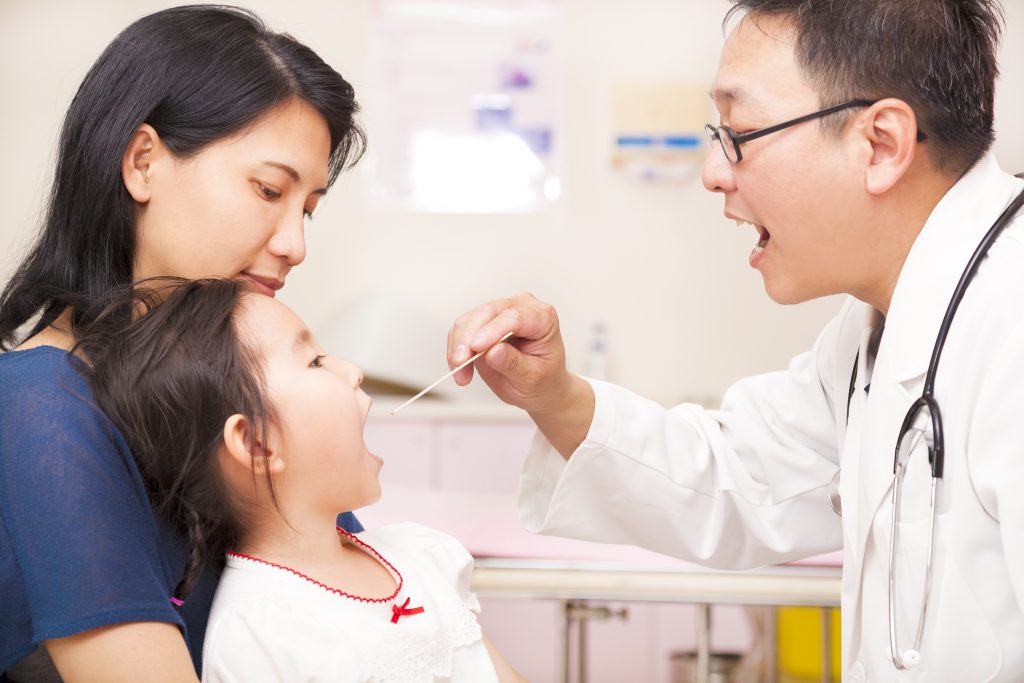 After Hours: Where to Take Your Child for Medical Care
in
Blog
by
UHA Health Insurance
For working parents everywhere, it can be difficult to take time off from work to visit the family doctor when their child gets hurt or feels sick. It can be harder still to coordinate that time away with a pediatrician's busy office schedule.
Pediatric After Hours Center at Queens-West O'ahu
It's a common and frustrating problem, one that The Queen's Medical Center-West O'ahu in 'Ewa Beach has sought to address with the opening of its Pediatric After Hours Center. The Center treats children's minor injuries and illnesses after most doctors' regular business hours come to an end.
Lead physician Dr. Kristin Fernandez sees after-hours care as the perfect fit for parents squeezed for time and for children caught in the middle when non-life-threatening health issues arise. "We mostly see cases that the family's primary care physician would otherwise see," says Dr. Fernandez, who has 14 years' experience in Pediatrics and Internal Medicine. "We're here to fill the gap between Urgent Care and Primary Care, at a time that's most convenient for many people.
"Sometimes your doctor can't see you on the same day, but there are things you shouldn't wait a day to have looked at," such as bleeding, respiratory distress, and sprains or fractures. "For those types of issues, we make it possible for the family to get immediate treatment that can keep things from spiraling into something more serious."
Resources available at the After Hours Care Center
The Center is equipped to quickly diagnose common but potentially serious illnesses such as flu and strep throat. "We also see a lot of sprains, strains, and fractures, along with more traumatic injuries and concussions," notes Dr. Fernandez. "Abdominal pain is fairly common — fortunately we can conduct ultrasound exams right here to help determine the cause of the symptoms." The center also has on-site x-ray and lab services available, allowing for centralized care across a range of issues.
In cases where a child visits the After Hours Center exhibiting symptoms that require procedures that the Center can't provide, explains Dr. Fernandez, the Emergency Department is just a short walk across the parking lot. "We'll make sure you get the urgent care you need."
Make sure to follow up with your child's regular physician
Dr. Fernandez is quick to stress that the After Hours Care Center is no substitute for regular well-child check-ups, physical exams, vaccinations and other routine pediatric services. But it can provide a welcome alternative to visiting an Emergency Room, which can often take hours because patients are prioritized according to the serious of their conditions.
Crucially, after a patient is seen at the Pediatrics After Hours Center, Dr. Fernandez and her team make sure to follow up with the child's regular physician, to keep them kept fully informed about the visit and any follow-up recommendations they may have — such as referrals to orthopedists or other specialists.
Dr. Fernandez is excited about the depth of experience that her team brings to the relatively untapped field of after-hours care. "We have folks with experience in Emergency Room, Internal Medicine, Pediatrics, Family Practice, even Sports Medicine," says Dr. Fernandez. "Parents who visit us can feel secure that their children are receiving excellent care despite the late hour, and that we are providing continuity for follow-up care by their family physician."
In addition to walk-in patients, the Pediatric After Hours Center also accepts appointments by telephone. "We try to make things as convenient as possible for parents," says Dr. Fernandez. "But it's also a good idea to give us a call before coming in, to make sure that the child's symptoms are a good match for our services, or whether they would be better served in an urgent care setting."
The Pediatric After Hours Center at The Queen's Medical Center-West O'ahu in `Ewa Beach
Location: The Physicians Office Building
Hours: Weeknights from 5 to 10 pm. Weekends and holidays from 12 to 8 pm.
Ages: Newborns to age 17 welcome
Phone: Call for an appointment at 808-691-3115
---
Source: The Body Show with Dr. Kathy Kozak: After Hours Pediatric Care (March 13, 2017)