Your Premium Billing Statement
A look at your Premium Billing Statement
You may view your premium bill online when registered with UHA Online Employer Services. For more information, please contact Employer Services at 532-4007.
The premium statement includes a summary page showing the prior balance, payments, current charges, the amount due, and a detailed statement list of current eligible members, type of coverage and type of benefit plan.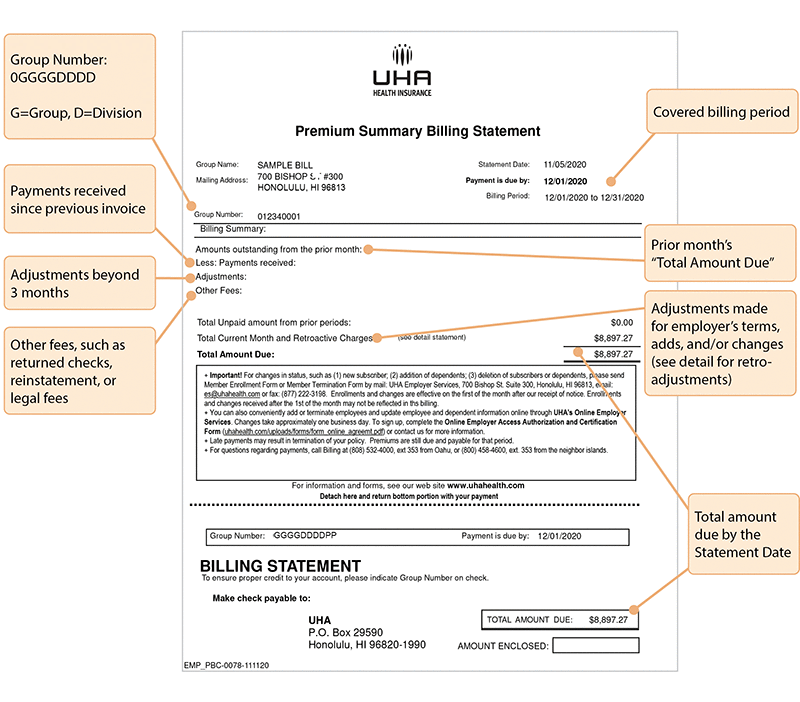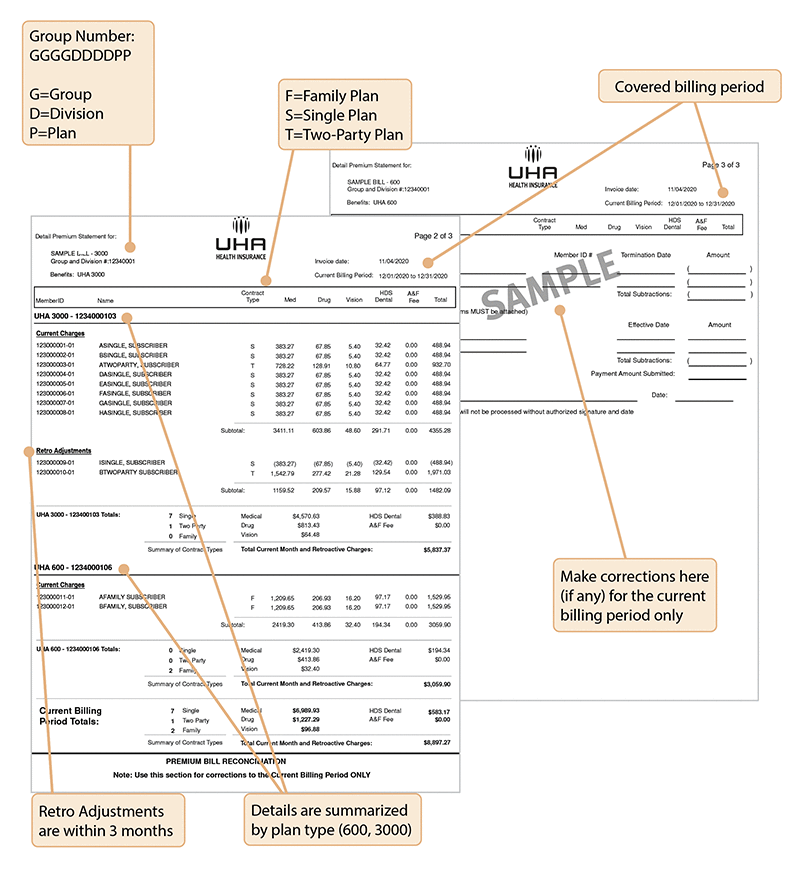 For more comprehensive information on your premium billing statement and methods of payment, please refer to the Group Administrator's Handbook.
If any discrepancies are found on your premium billing statement, please contact Employer Servic/wp-content/uploads/2021/06/group-administrator-handbook.pdfes (Billing) at (808) 532-2017, or toll-free at 1-800-458-4600, extension 248.
The forms and documents on this page require the free Adobe Acrobat Reader. Please download Adobe Reader