Aloha!
As we start the year, I am reminded of how grateful I am and how important it is to express that gratitude regularly. (In fact, many credible studies show that practicing gratitude improves our health and well-being!) With that, I thank you for choosing UHA and allowing us to serve you.
Over the next five years, one of our key goals is to continuously improve our customer experience so that we can consistently meet the needs and expectations of our employers and members.
This year, we're focused on delivering simple solutions and worry-free experiences. Our Connecting the Dots platform is filled with webinars, podcasts and articles that put wellness tips in easy reach. Our Online Member and Employer Portals provide instant access to member and employer health plan information. And our Live Well lifestyle programs can help your employees stay fit, manage weight, prevent diabetes and sustain healthy habits for life.
At UHA, we're fully committed to your safety and well-being and it is with sincere gratitude that we share our 2021 Annual Report Card with you.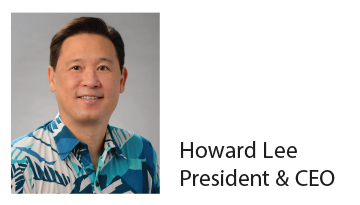 View Past Annual Report Cards